Home > News Center > KUOSI Equipment
KUOSI Equipment
Release time:2022-10-27&nbsp&nbspBrowse times:283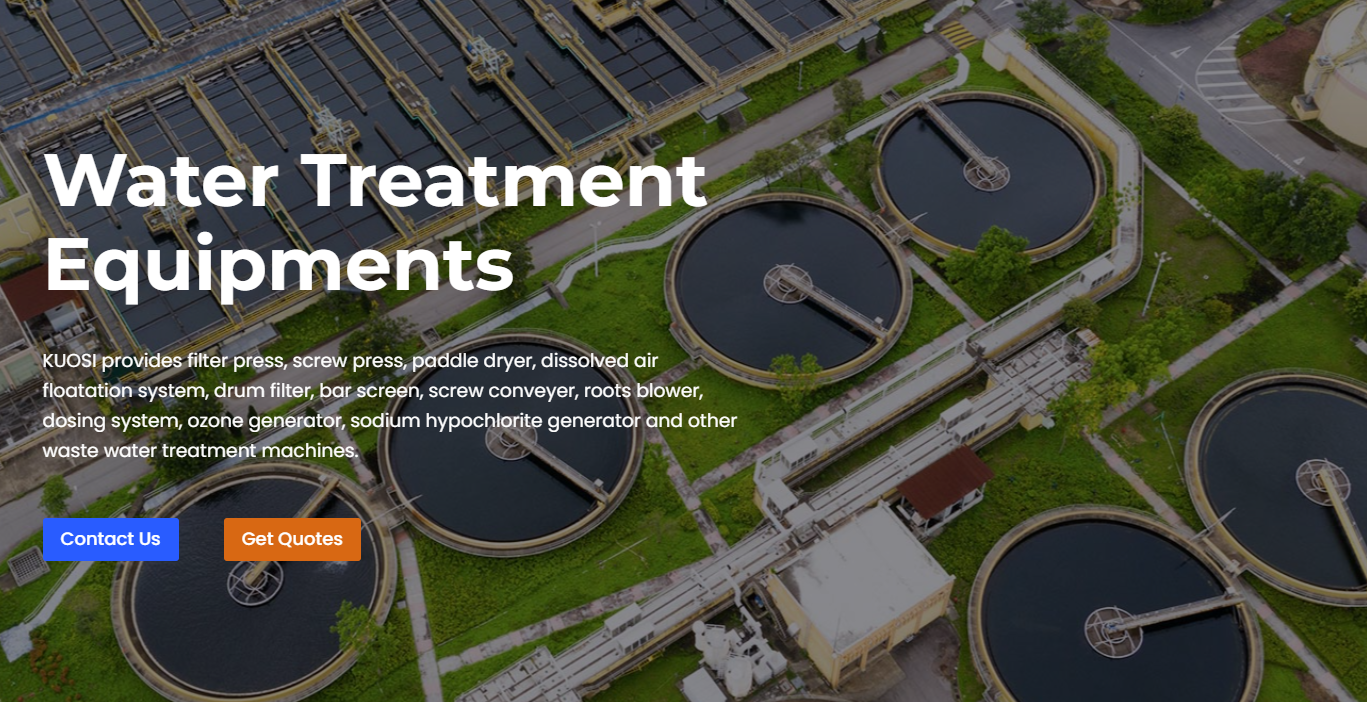 The KUOSI Equipments is now online, waste water treatment equipment. This is a equipments vertical products website, including sludge dryer, dissolved air flotation system, screening machine, grit classifier, dosing system, lift Station, roots blower and so on.
Click here "Water treatment products center" to visit the product center.
If you are interested in water related technology, you can visit our technology articles.