Products > Dosing pump > Motor Driven Diaphragm Dosing Metering Pump
Motor Driven Diaphragm Dosing Metering Pump
Release time:2019-07-16
&nbsp&nbsp
Browse times:2333
motor driven diaphragm dosing metering pump


Product Introduction

Municipal water treatment and waste water treatment, Chlorine dioxide dosing, reverse osmosis,food,drink and pharmaceutical industry etc.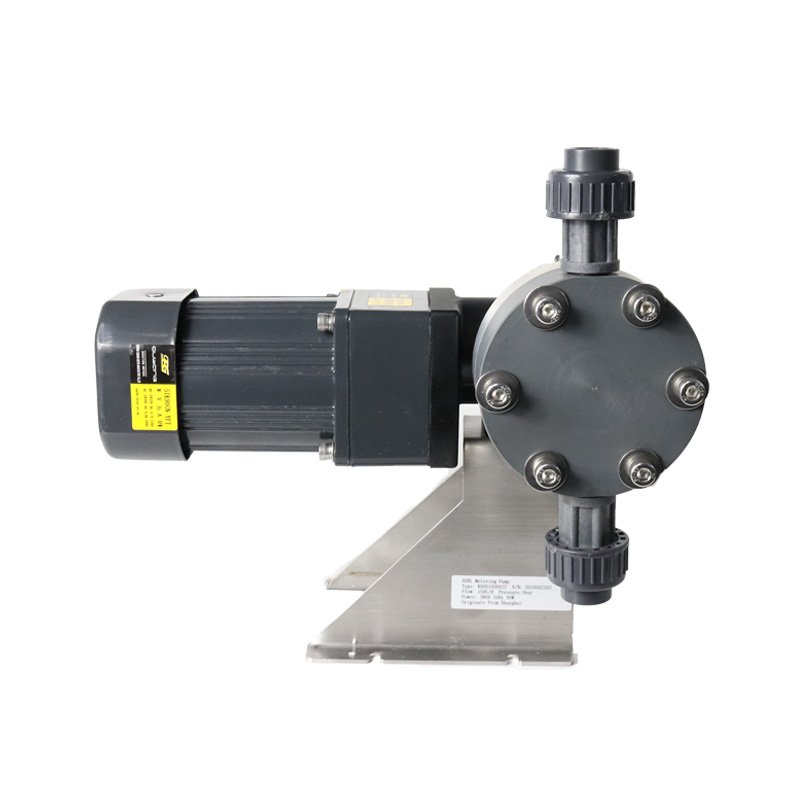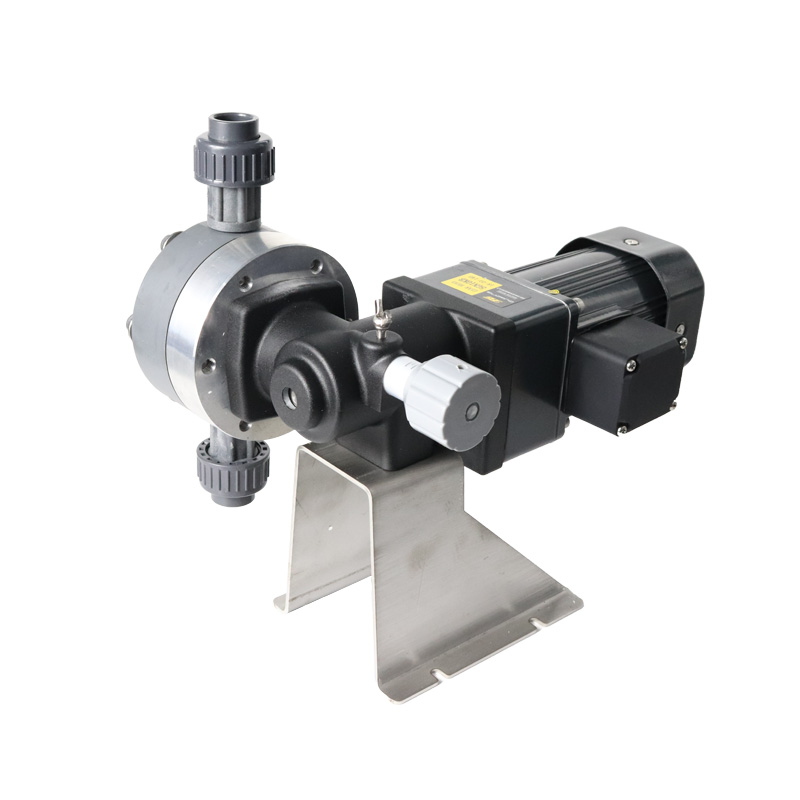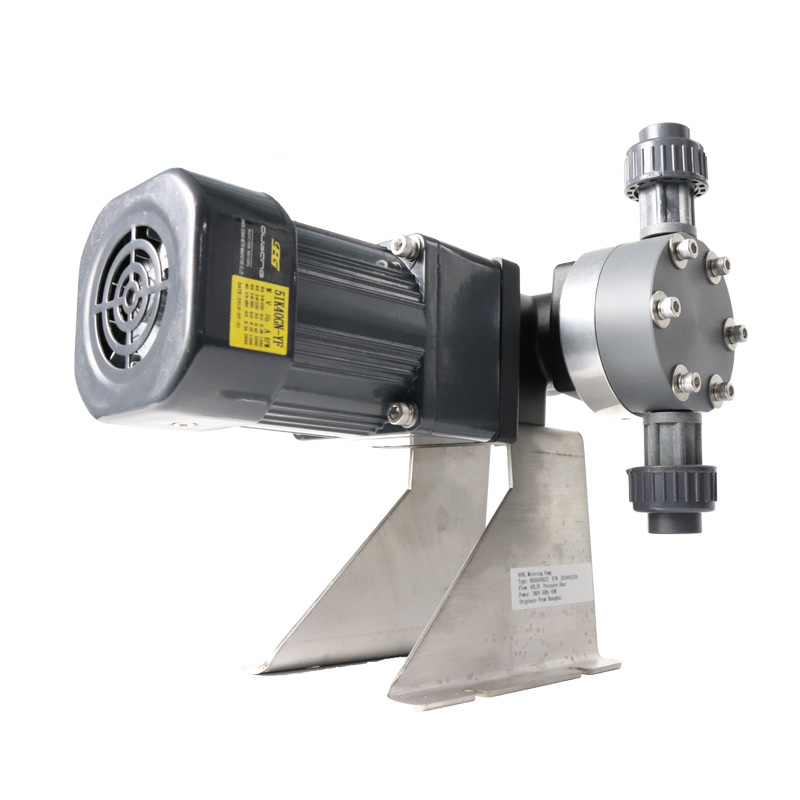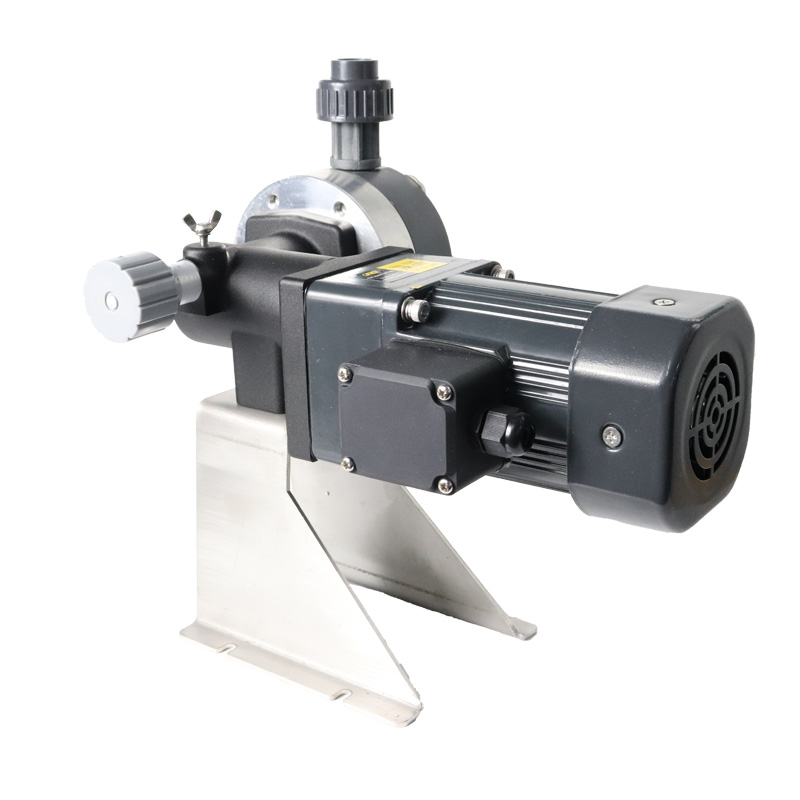 Well maintained diaphragm metering pumps will cost less to operate over time.
The diaphragm metering pump is more energy efficient and USES more motor torque on the forestroke but less on the afterstroke.
The proper size of the diaphragm metering pump can more easily overcome line pressure.
Small leakage risk - if the diaphragm metering pump is not maintained properly, it may lose its quality, but rarely leaks, or damages the surrounding area.
SPECIFICATIONS

Engine

Engine model

380V/220V

50HZ/60HZ

Net Power

W

25-180

Main performance parameters

Flow rate

L/H

1--240

pressure

BAR

1-1000

material of pump head

PVC

PVDF

Our main application

chlorine

NACLO

NAOH

swimming pool

H2SO4

HCL

NACL

PAM

PAC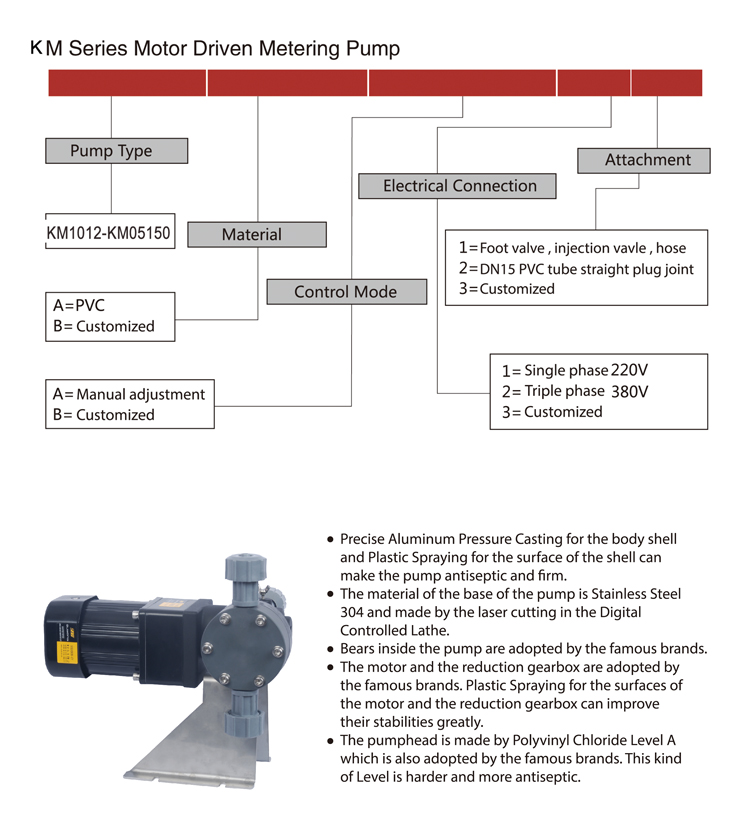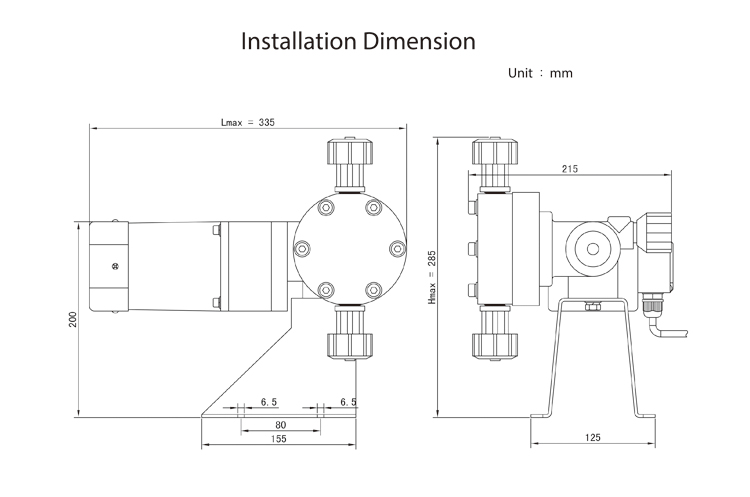 If you have any requirements, click here to contact us.
Main Features
1) Simple structure in linear type ,easy in installation and maintation.
2) Adopting advanced world famous brand components in pneumatic parts ,electric parts and operation parts.
3) High pressure double crank to control the die opening and closing.
4) Running in a high automatization and intellectualization,no pollution
5) Apply a linker to connect with the air conveyor ,which can directly inline with filling machine .
Motor Driven Diaphragm Metering Pump video: