Products > Water Quality Instrument > Industrial digital ph sensor
Industrial digital ph sensor
Release time:2022-02-18
&nbsp&nbsp
Browse times:3512
Sewage industrial PH combination electrode adopts annular Teflon liquid junction, gel electrolyte and special glass sensitive membrane. Fast response and high Stability.(Hot sale price Industrial high temperature ph controller meter 4-20ma ph probe/ ph sensor/ ph electrode)

Product Name:

Industrial ph probe/ ph sensor/ ph electrode

Brand:

APURE

ph range:

0-14

Temp

0-60°C

Pressure (MPa):

0-0.4

Inner resistance MΩ

(25°C):

≤250

Zero potential:

7±0.5

Theoretical percentage slope %:

≥95

Applicable scope:

Environmental protection, Sewage, Online detection




Performance features:
1.Adopt solid electrolyte, 0.4MPa pressure.

2.Easy to use without adding electrolyte.

3.Solid electrolyte salt bridge can prevent electrode poisoning effectively, such as S²ˉ,CNˉ.

4.Adopt antifouling annular Teflon liquid junction, hard to clog, long-term online detection.

5.Adopt different sensitive membrane electrode for PH measurement under various conditions. Low inner resistance electrode, fast response and high stability.

6.Adopt standard Pg13.5 screw thread, suitable for piping erection.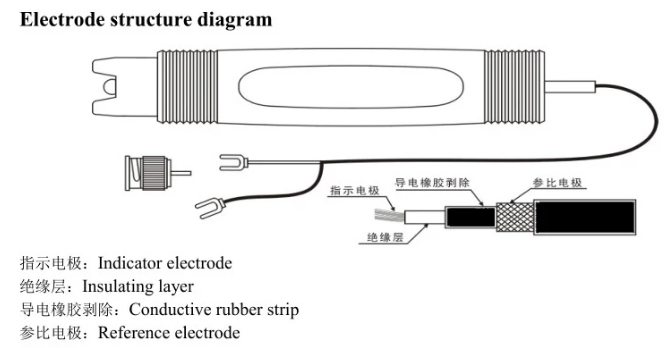 Please contact us

for technical support.





Floating device.
Protection holder float for measurement in variable water levels or in lakes, etc.

Widely Applications



Applicable scope:
1.Electrodes are suitable to be applied to different industrial processes, especially the measurement for colloidal medium and sewage.

2.Can be used in concert with various PH meter.

3.Adopt BNC connector or Y joint.

4.Service life is half a year under normal operating condition, service life will be shortened if the environment is bad or inadequate maintenance.