Products > Water Pump > Solar Electric self-priming water jet pump
Solar Electric self-priming water jet pump
Release time:2020-05-27
&nbsp&nbsp
Browse times:1397
Stainless Steel Solar Electric self-priming water jet pump
Solar jet water pump is widely used for farm irrigation, hotel water supply, borehole water transfer to another water tank, etc.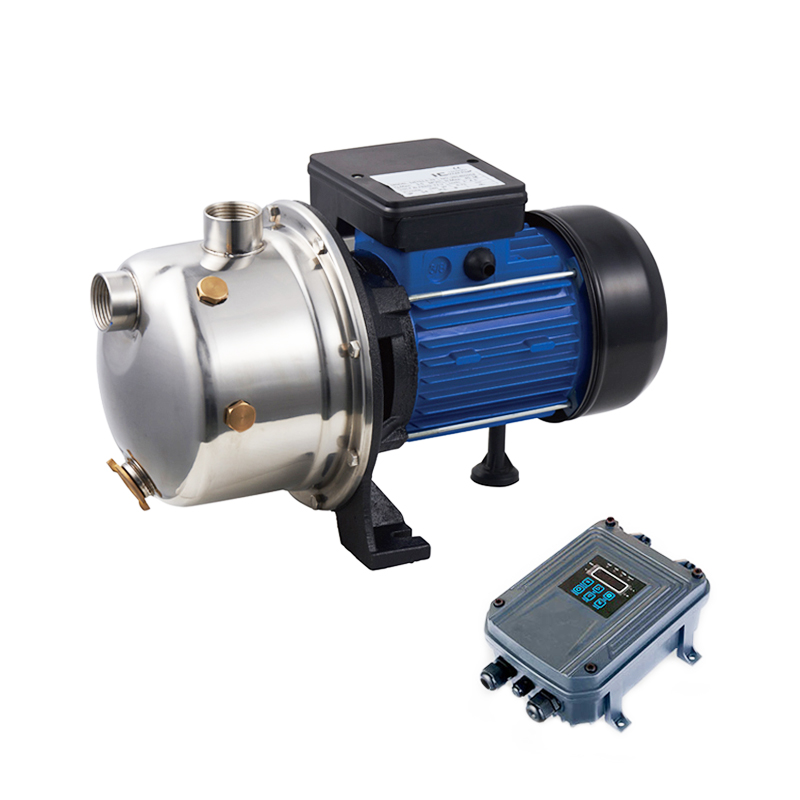 Solar jet pump is a good choice to transfer water from water tank to other areas or irrigation to small farm. solar jet water pumps are rugged, durable and built to last. This pump delivers a steady 2-31m³/h (30-520LPM) at its maximum depth of 80-180 feet (25-55M) when supplied with DC power. Its unique water-tight power connector stops water wicking and prevents potential condensation problems. Great for livestock watering, irrigation, pond aeration, remote homes and swimming pool.
Material of Parts
Outlet: Stainless Steel
Pump body: Stainless Steell
Impeller: Plastic
Motor Body: Die-cast Aluminum
Bearing: NSK
Screw: Stainless Stee
Motor: Brushless DC motor
Controller shell: Die-cast Aluminum (IP67)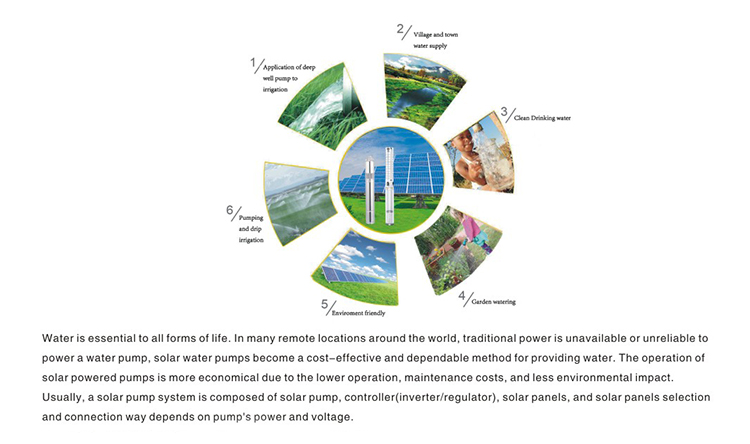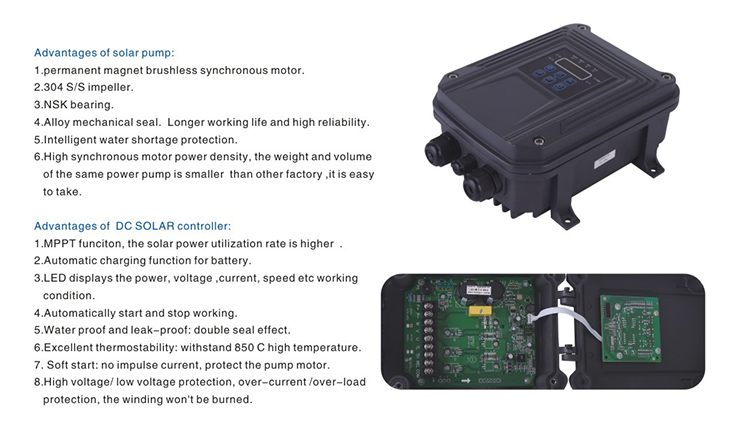 Following picture is reference intallation picture of solar jet pump.
If any doubts when install solar pump system, welcome to contact us for detailed information, we will guide you step by step.