Products > Diaphragm pump > ARO Pneumatic Diaphragm pump
ARO Pneumatic Diaphragm pump
Release time:2019-07-16
&nbsp&nbsp
Browse times:2964
ARO Air operated Diaphragm Pumps

ARO Pro Series air operated diaphragm pumps are ideal for general industrial and OEM installation applications.
They can easily pump from clean, light viscosity fluids to corrosive, abrasive medium viscosity fluids and can
transfer large particles without damage. Due to their pneumatic motor, they could be used in potentially
explosive areas. Most of the ARO diaphragm pumps are ATEX certifed (CE Ex11 2GD X).
Our pumps offer the ability to vary the flow outlet and discharge pressure as slow as 0.26 gallons (1liter) per
minute up to 275 gallons (1040 liter) per minute for our larger sizes and adjust fluid pressure up to 123 p.si.
(8.5 bar), by using just an air filter regulator and a needle valve.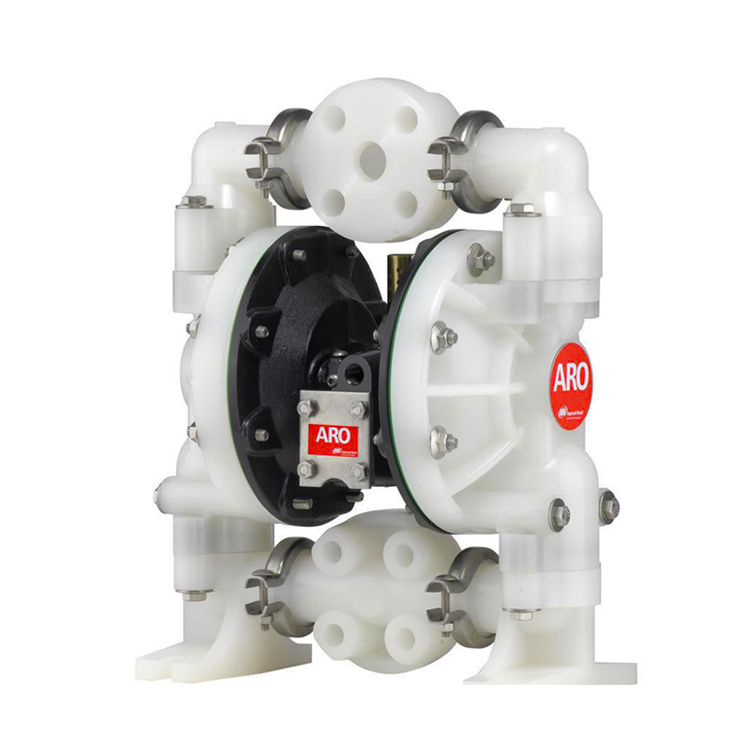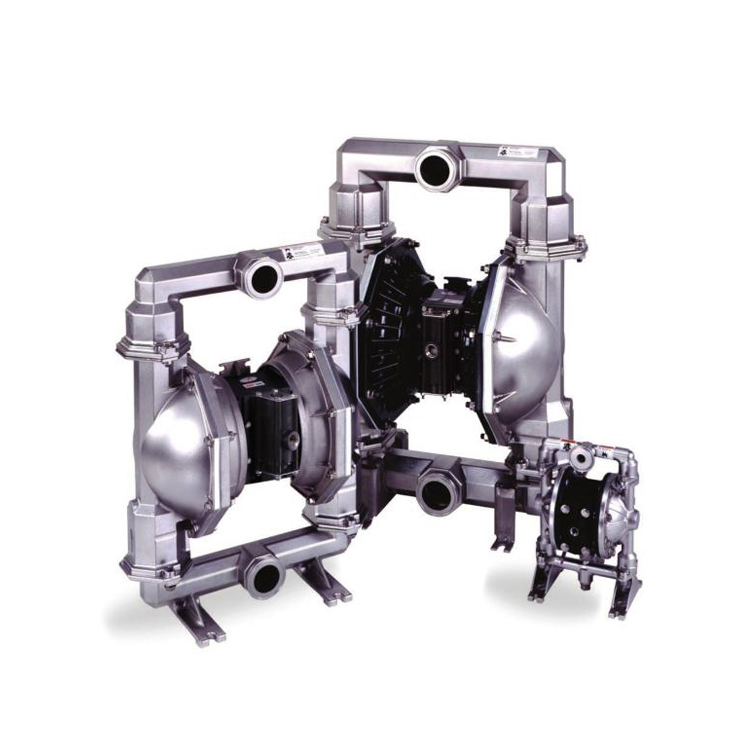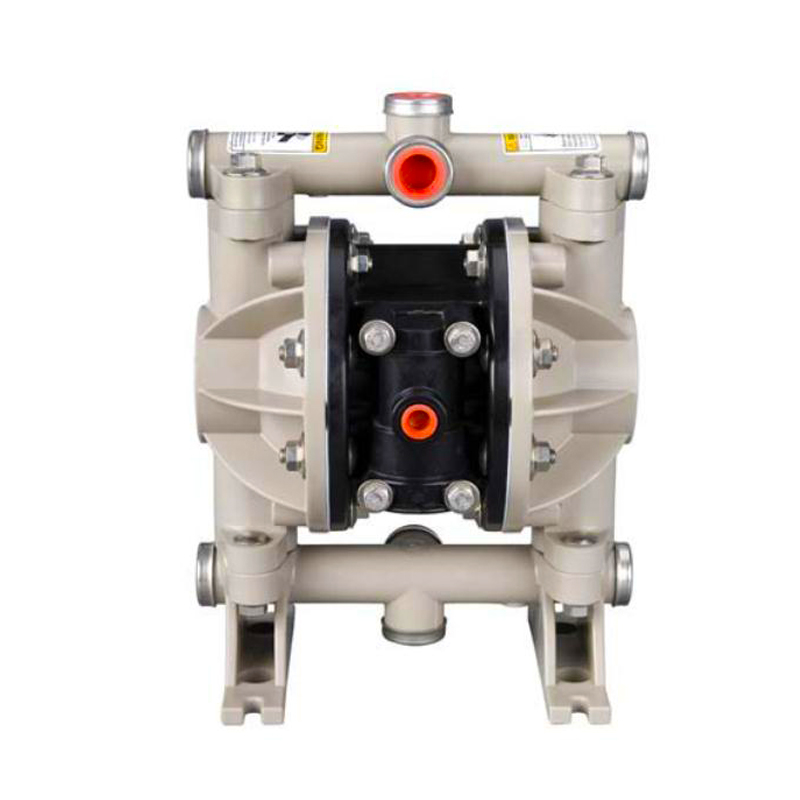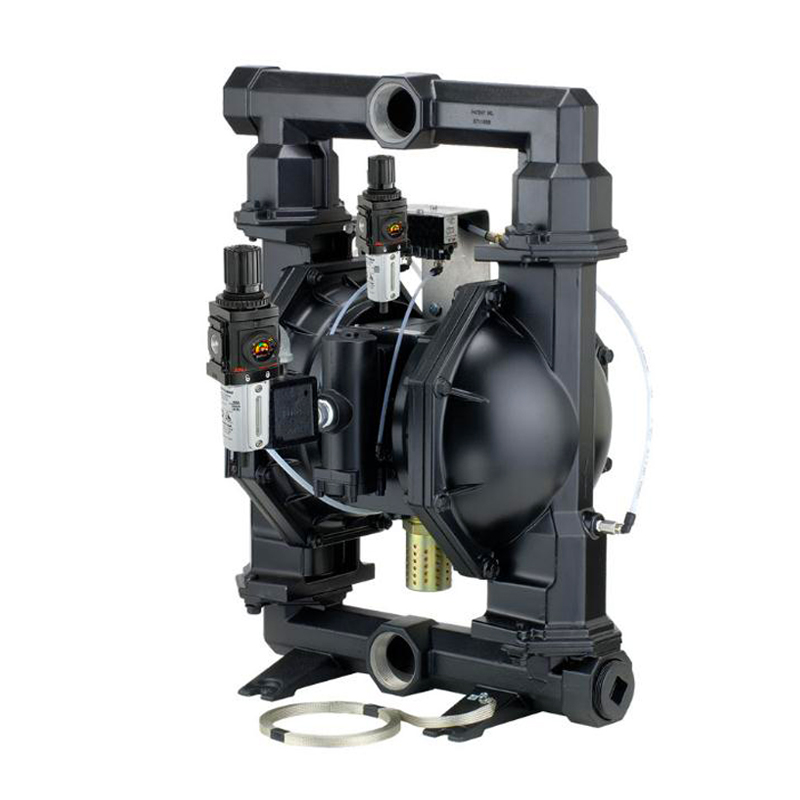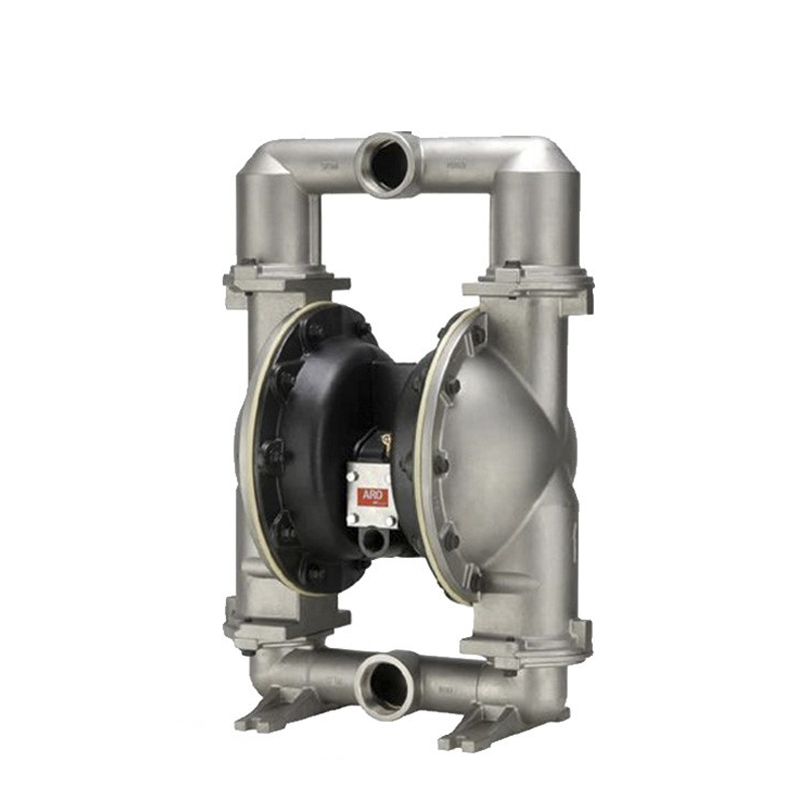 Size data and performance curve: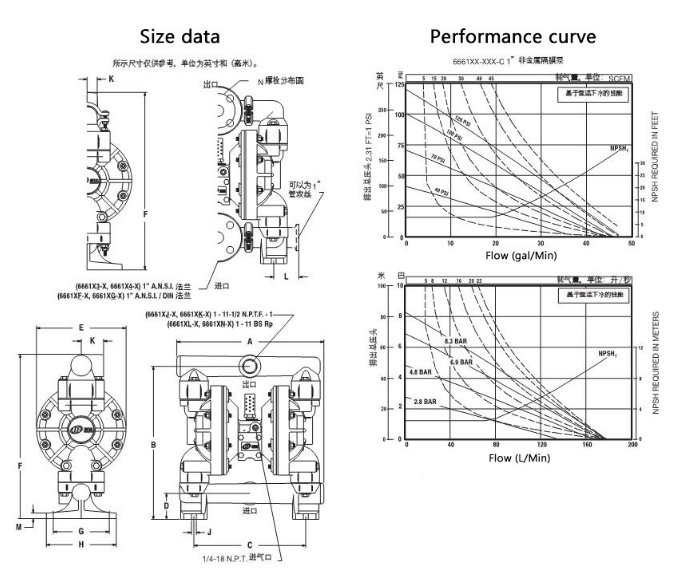 Non-Metallic Models

The ARO non-metallic offering consists
of polypropylene, acetal and PDVF.
All ARO pumps are available with
convoluted diaphragms offering long
lasting life and reduced maintenance.
1" Non-Metallic Models
ARO PRO 1" non-metallic diaphragm pumps are a versatile solution for numerous applications.
Our PRO 1" models achieve flow rates of up to 47 GPM (178 LPM) and offer a wide array of
material and porting confgurations. These pumps are ofen used for transfer, flling, recirculation
and supply in Chemical, Industrial and Water/Wastewater treatment markets.
Ratio: 1:1
Maximum Flow: 47-g.p.m. (177.9-l.p.m.)
Displacement per cycle: 0.17-Gallons (0.64-Liters)
Air Inlet: (Female) 1/4 - 18 N.P.T.
Fluid Inlet/Outlet: 1 - 11-1/2 N.P.T.F. - 1
Rp 1 (1 - 11 BSP, parallel)
1" ANSI/DIN Flange
Max. operating pressure: 120-psi (8.3-bar)
Suspended solids max. dia.: 1/8-inch (3.2-mm)
Accessories
Air Line Connection Kit | 66073-2
(Piggyback Filter/Regulator with gauge, pipe nipple and 5-foot air hose)
Cycle Counter Kit| 66975
Service Repair Kits | 637118-C (air section)
637161-XX-C (fluid section)
Flange Connection Kit | 67078 Kit meets ANSI specifications.
Flange constructed of glass-filled polypropylene. Bolts, washers and nuts are
stainless steel. Gasket is 4401 klinger synthetic fiber nitrile binder.
Weight: lbs (kg) 6661A3-, 1AF-, 1AJ-, 1AL- 20.3 (9.2)
6661B3-, 1BF-, 1BJ-, 1BL- 28.8 (13.1)
Maximum dry suction lift: ft (m) 15 (4.6)
Sound Level: 70 PSI 60 Cycles/Min 64.5 db(A)