Products > Flow Level Pressure Meter > Vortex street turbine flow meter
Vortex street turbine flow meter
Release time:2022-02-13
&nbsp&nbsp
Browse times:2332
Vortex street turbine flow meter
Vortex flowmeter is according to the principle of Carmen (Karman vortex street research production of measuring gas volume flow of liquid, steam or, standard conditions or volume flow to mass flow volume flowmeter. Mainly used in industrial pipeline medium fluid flow measurement, such as gas, liquid, steam and other media.
Is characterized by low pressure loss, wide range, high precision, working condition of the measurement volume flow is almost not affected by the fluid density, the influence of the parameters such as pressure, temperature, viscosity. No moving mechanical parts, so high reliability, small amount of maintenance. Instrument parameters can be stable for a long time. Vortex street flowmeter using piezoelectric stress sensor, high reliability, can be in - 20 ℃ ~ + 250 ℃ temperature range. There are standard signal simulation and digital pulse signal output, easy to digital systems, such as computer systems.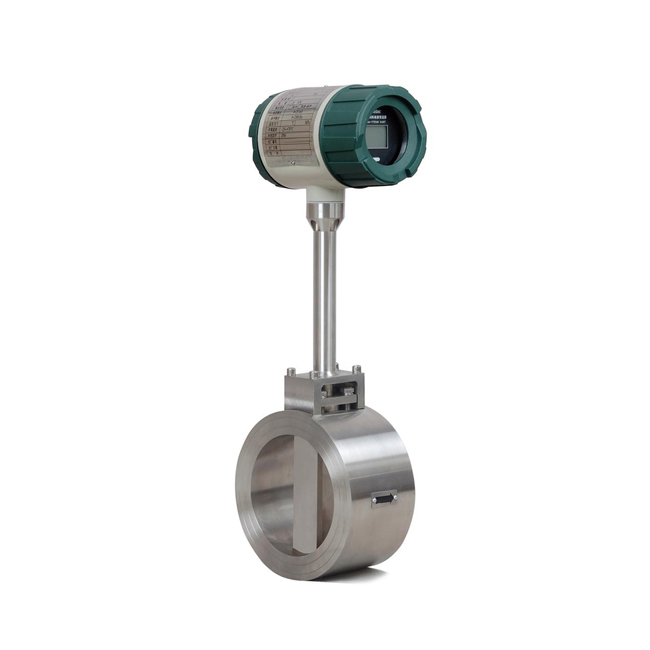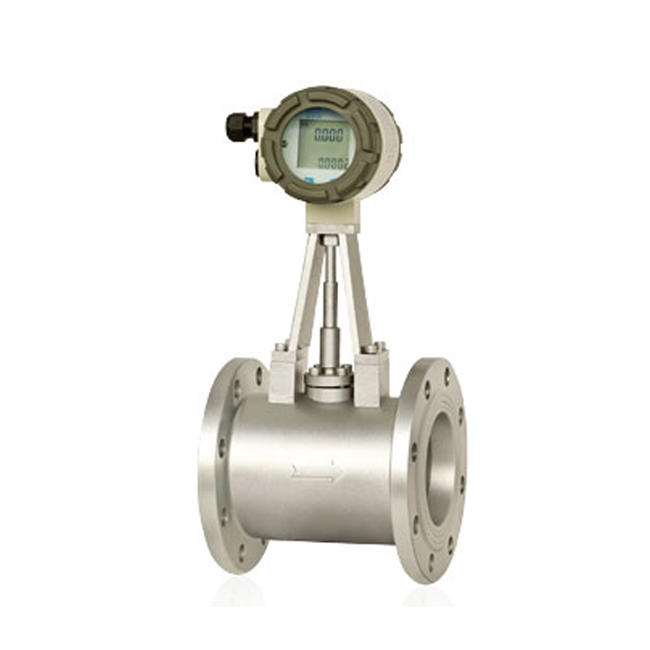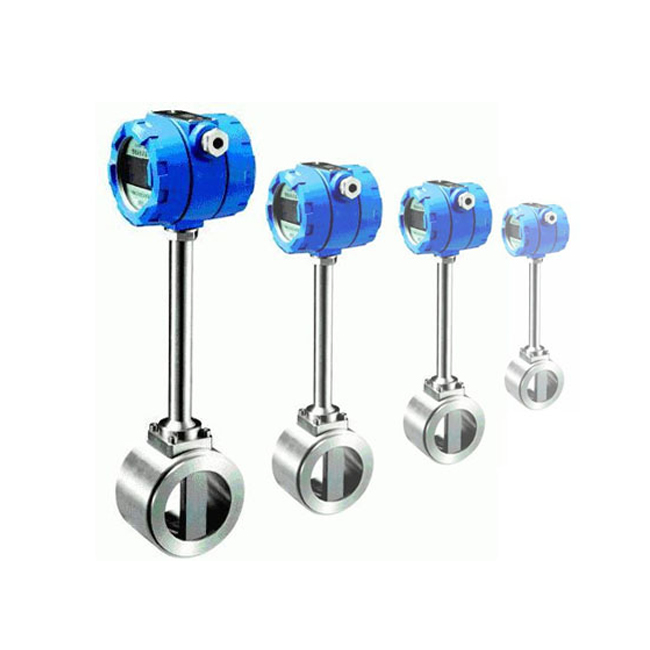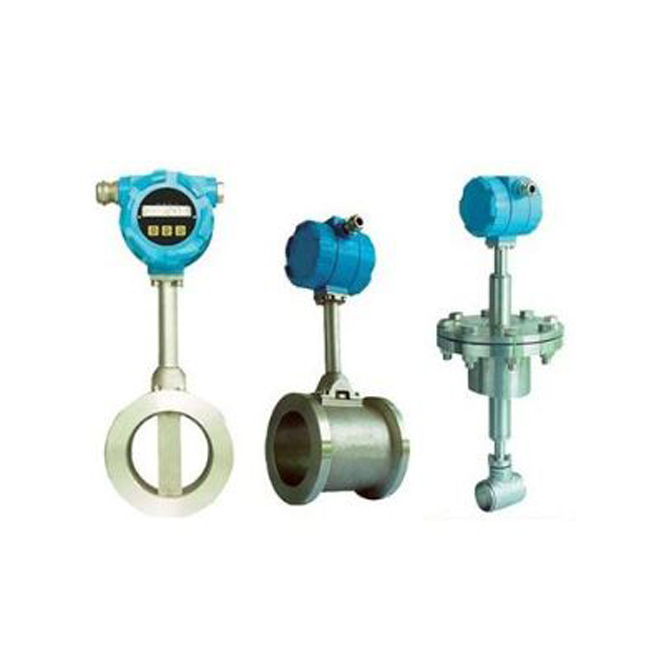 Vortex flow measurement of compressed air video:
What is a vortex flowmeter?
Eddy current flowmeter is a flow measuring device, which is most suitable for flow measurement when flow parts have problems. Vortex flowmeter works under the principle of vortex shedding. When the fluid flows through the blunt wall, oscillating vortices will be generated.
What is the purpose of a flowmeter?
Flow meter is used to measure the volume of a gas or liquid or the quality of the instrument. Flowmeter has many different names, such as flow meter, flow indicator, liquid flow meter, flow sensor, etc. However, they are flow rate measurement.




Product features
The detection element does not touch the medium under test, so the performance is stable and the reliability is high.

First no moving parts, simple and firm structure, long-term operation is reliable.

The measuring range is wide and the range ratio can reach 10:1.

The output signal or current signal is proportional to the actual flow of the current.

Small subloss (about 1/4-1/4 of orifice flowmeter), belongs to energy-saving products.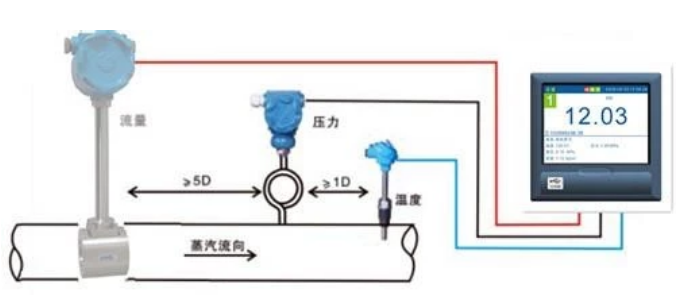 Nominal path(mm)

Flow range ( m³/h )

liquid

gas

steam

25

0.8~12

7.2~60

12~120

40

2~30

18~180

30~300

50

3~45

20~300

50~500

65

6.5~84

54~540

84~840

80

10~130

70~700

120~1200

100

20~200

12~1200

200·2000

125

32~320

200~2000

320~3200

150

45~450

240~2400

440~4400

200

90~900

480~4800

800~8000

250

12~1200

740~7400

1200~12000

300

15~1500

1000~10000

1780~17800
| | |
| --- | --- |
| Measure Media | Gas,Water,Steam |
| Diameter Nominal | DN15-DN300 |
| Accuracy | ≤0.3% |
| Range Ratio | 1:8~1:30 |
| Medium Temperature | -40℃~+260℃,-40℃~+300℃ |
| Power Supply | 24VDC±5%,Li battery(3.6VDC) |
| Signal Output | 4-20mA or frequency |
| Interface | RS485,HART |
| Body Materials | 316 stainless steel |
| Connection | Thread,flange |
| Display Language | Chinese,English |