Products > Flow Level Pressure Meter > Differential pressure transmitter
Differential pressure transmitter
Release time:2019-07-16
&nbsp&nbsp
Browse times:2633
Apure PCM610 series Differential pressure transmitter
How does differential pressure work?
Differential pressure gauge can also be used to measure the flow of liquid in the pipeline. Differential pressure meter by measuring the pressure difference between the before and after the orifice plate to measure the flow. Differential pressure table is a kind of simple and convenient way to obtain process visual indicator.
Why is differential pressure important?
Hvac system is responsible for the increase of pressure. This pressure differential is very important because it helps to prevent cross contamination. Dust particles produced during granulation may enter the air and contaminate other products.
What's the relationship between differential pressure and flow rate?
As the flow increases, more pressure drops occur. Upstream and downstream of pulse pipeline will flow routing to measuring the differential pressure transmitter to determine fluid flow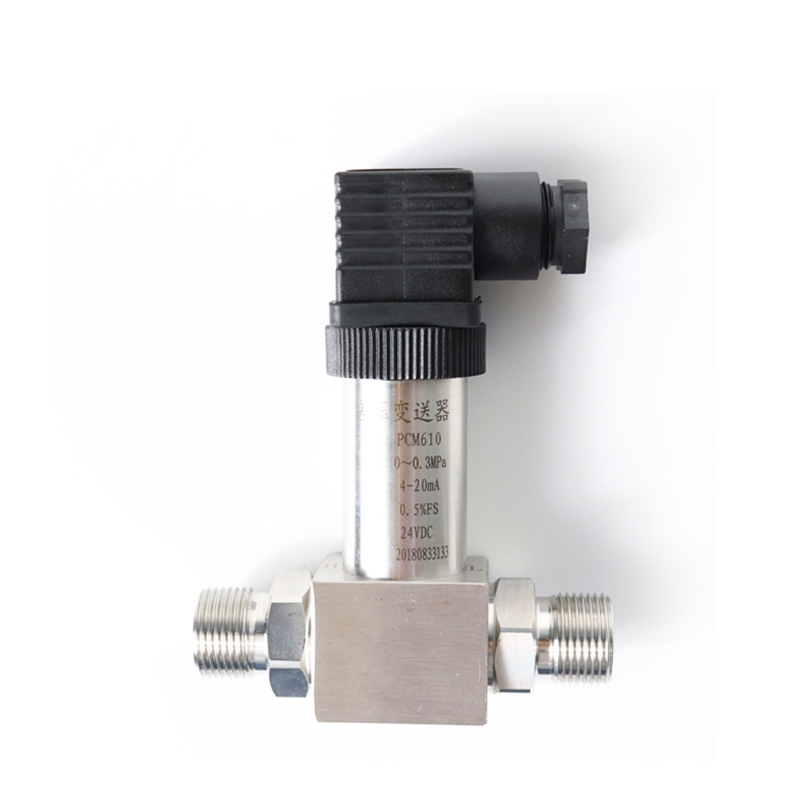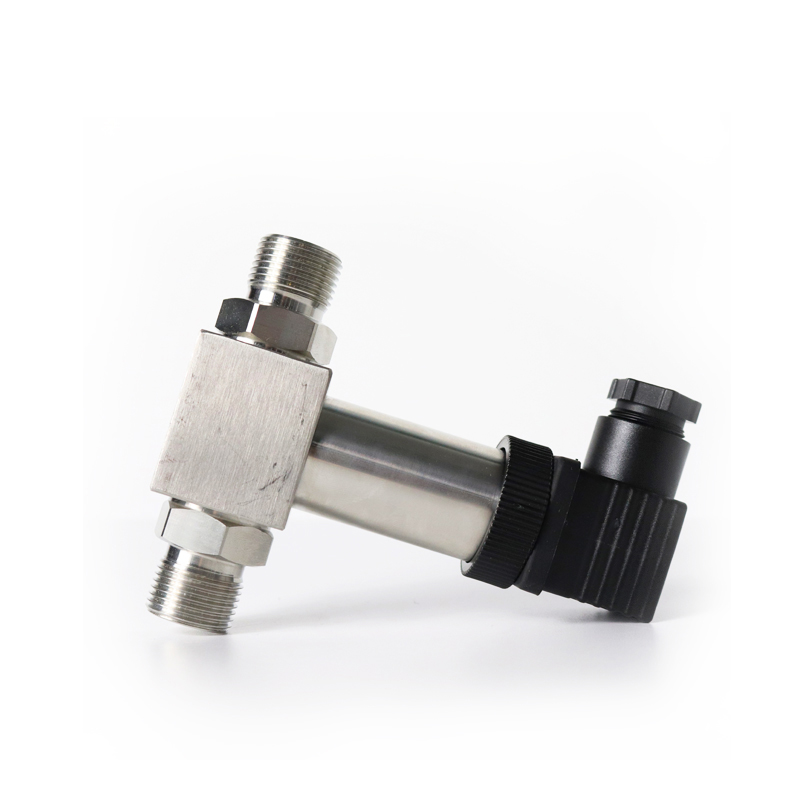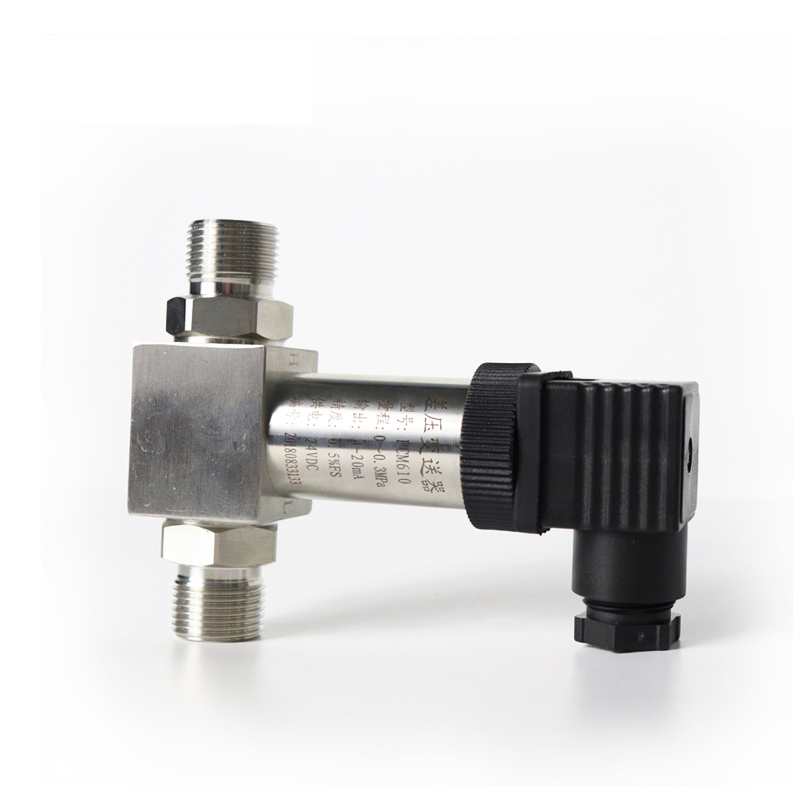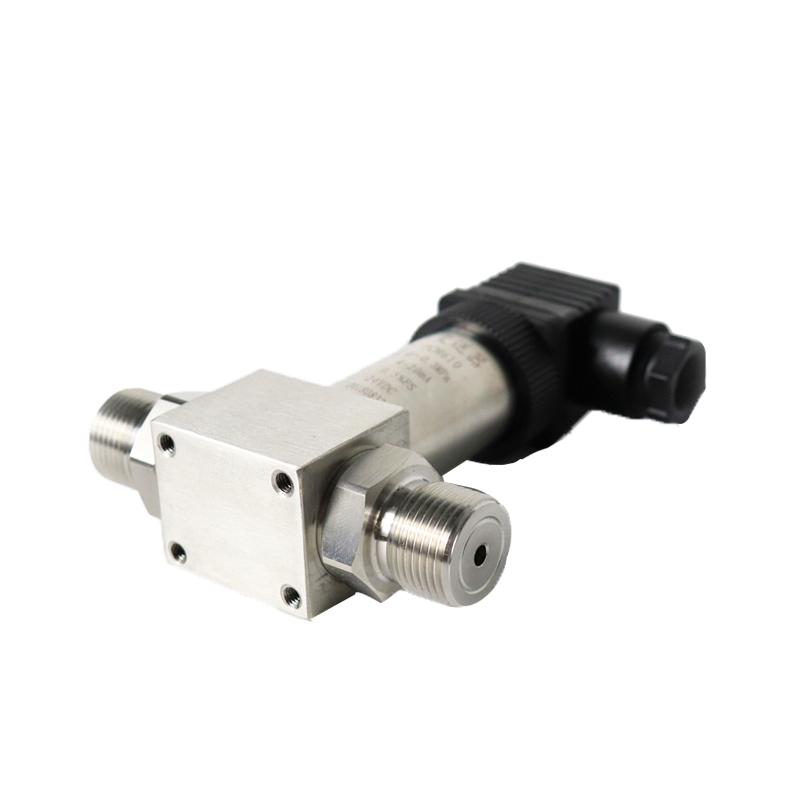 PCM610 series differential pressure transmitter is a stainless steel cylinder shell, using direct wire or the international general DIN43650 Hersman junction box. High degree of enclosure protection because of its exquisite shape, mainly suitable for indoor and mechanical supporting equipment, automatic detection and control are widely used in all kinds of gas, liquid and vapor pressure, liquid level, wide measuring range, high accuracy, good stability, reliable performance, convenient installation and operation, reverse polarity protection, anti lightning performance, anti RF strong ability of interference. The product is widely used in the process control and measurement of petroleum, chemical, metallurgical, aviation, aerospace, medical equipment, vehicles, refrigerators, compressors and other industries.




The company can be customized according to customer requirements OEM. Undertake special structural dimensions and high temperature resistance requirements of the product.

Main technical parameters:



| | |
| --- | --- |
| Range | -100~20Kpa~100Mpa |
| Pressure Type | gauge pressure, absolute pressure, seal pressure |
| Output Signal | 4-20mA 0-5V 0-10V |
| Power Supply | 12~24VDC (typical), 9~12VDC |
| Accuracy Class | 0.5%FS (typical), 0.3%FS, 0.2%FS, 0.1%FS |
| Compensation Temperature | -10~70℃ |
| Working Temperature | -20~80℃ |
| Zero Temperature Drift | 0.5%FS (max) |
| Sensitivity Temperature Drift | 0.5%FS (max) |
| Pressure Overload | 2 times below 10 Mpa; 1.5 times mechanical shock over 25 |
| Explosion-proof Degree | ExiaⅡCT6 |